Our Company: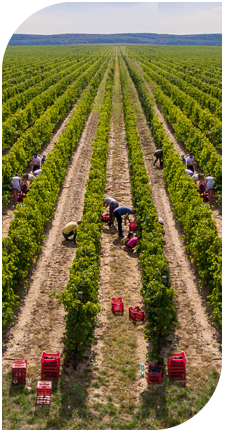 Founded in 2001, Exportadora Los Lirios S.A. is a Grower, Packer and Exporter of Chilean Fruit. Combined, the partners have an extensive experience in the produce business, having previously worked for multinational and local export companies.

The company farms approximately 50% of its own production and the balance comes from a few select outside growers. Together Los Lirios and the associated growers farm over 1,000 hectares and will produce over 2,000,000 cartons.

Due Diligence is an important part of the business in order to protect the needs of the specific customers such as food safety, environmental safety, etc.. International certification of Los Lirios´ growers include Global Gap and Tesco's Natures Choice. All packhouses are also Primus GFS and BRC certified. Furthermore, many customers also do their own annual audits of Los Lirios orchards and packing facilities in order to insure company compliance.

Los Lirios has invested a lot of financial and human resources in its packing facilities in order to insure that a premium product reaches its customers. Futhermore, the company stores an important part of its apple and pear production in C/A facilities in order to extend its availability of its production.